> Français
Detection, fishermen's stories.
March 2015: sailing with a fisherman in Arcachon Bay, France.
Avril 2015: guest of Fabrice Placet on the Alliance Française artist-in-residence programme in Panama. Interviews with locals in the Boca la Caja neighbourhood in Panama City. Sailing with fishermen.
Installations: in Boca la Caja and in the Biomuseo in Panama City.
---
Atlantic Coast
Video
Arcachon Basin – France
March 2015
Sailing on the boat, Paix du Ciel II. Fisherman: David Lamourous.
Photographs of the boat in the day and at night.

---
Pacific Coast
Video
Boca la caja district – Panama City
April 2015
Interview with social worker Jessica about the fisherman's village of Boca la Caja.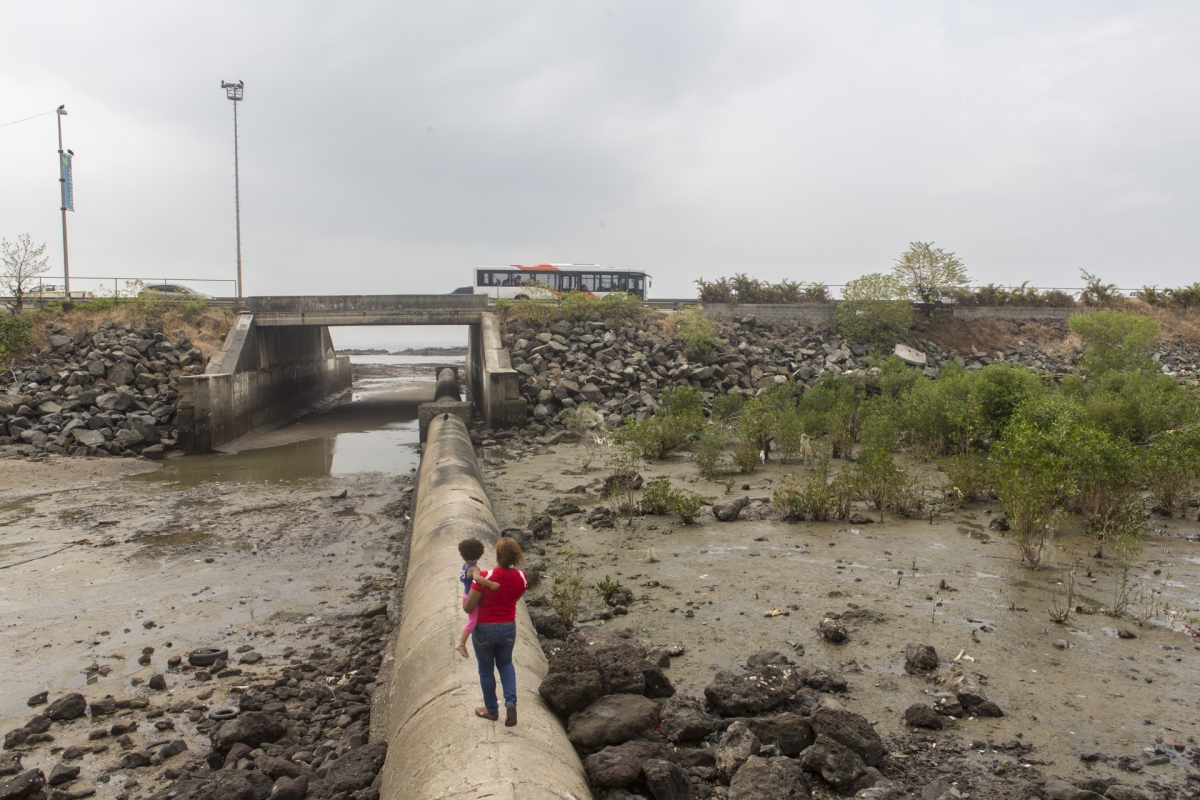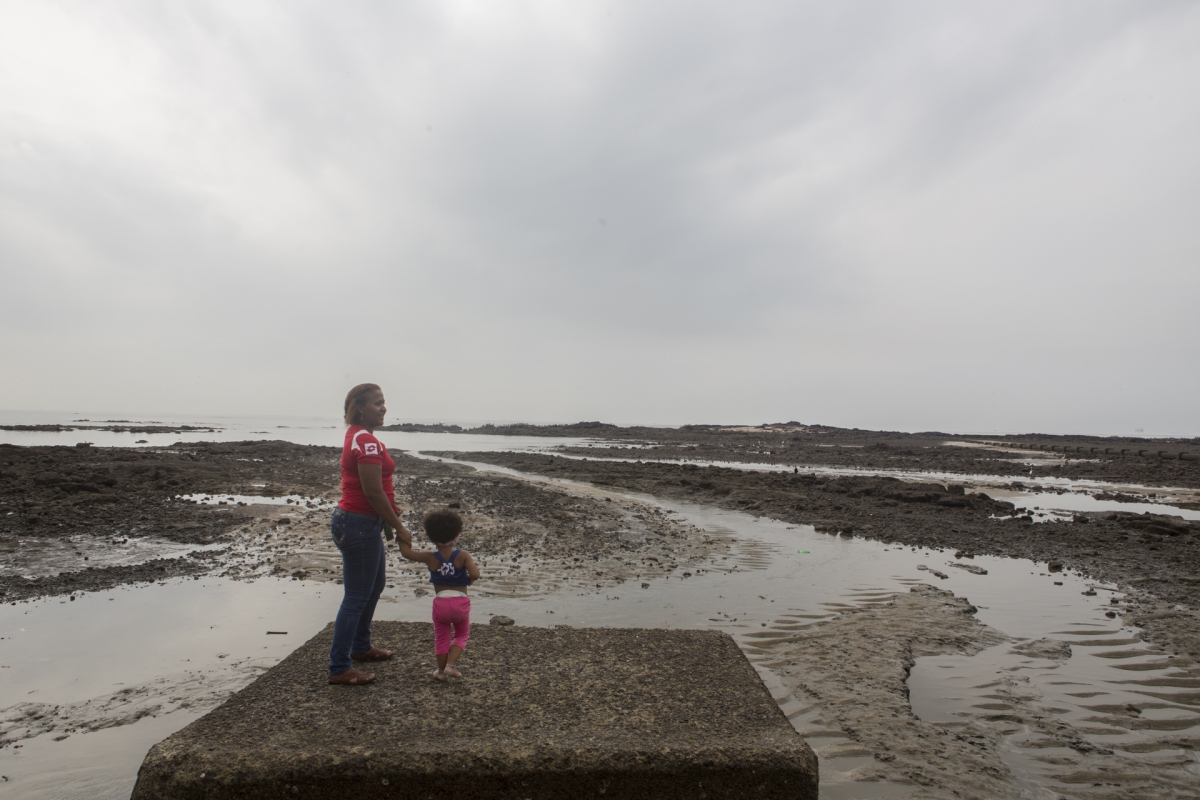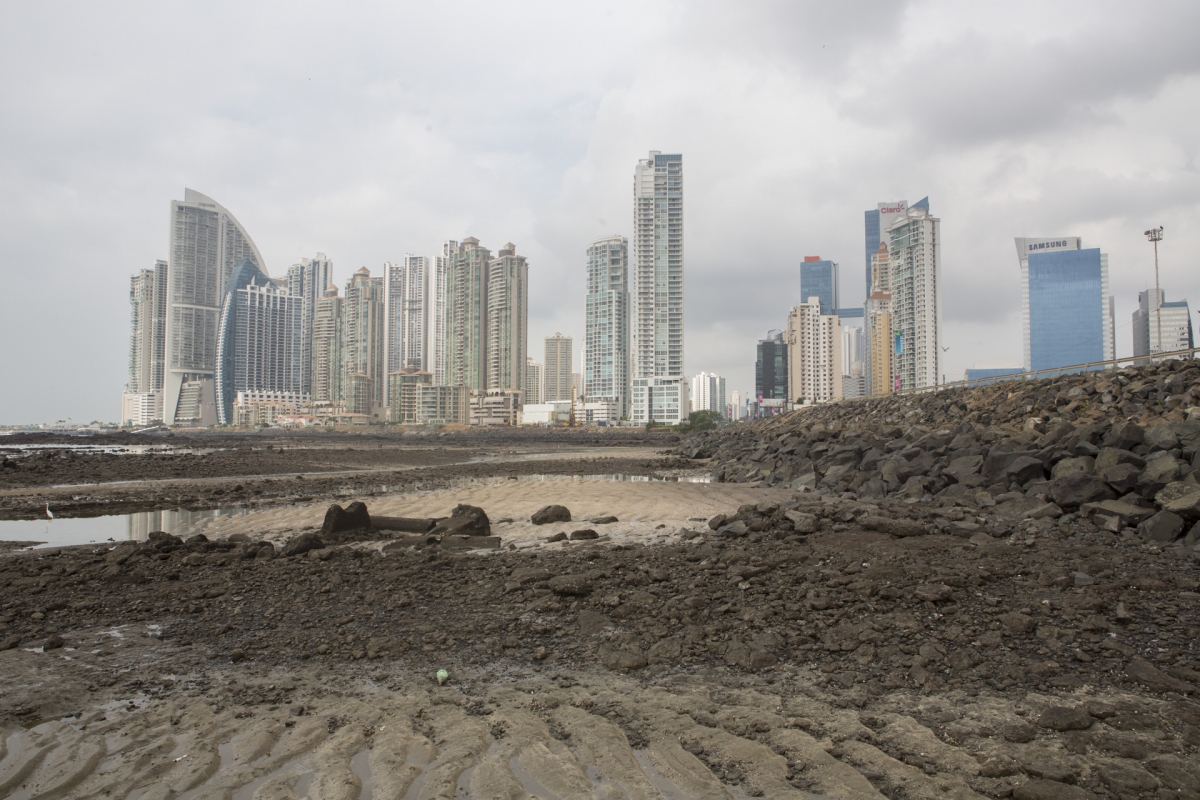 ---
Poxi and Dedo : "Camarones fritos"
Video
Boca la Caja – Panama city
April 2015
Sailing with Fabrice Placet onboard the Genesis, a boat owned by Poxi and Dedo, two fisherman from Boca la Caja.
Photographs in the day and at night.
---
Boca la caja neighbourhood house
Installation
Boca la Caja – Panama City
April 2015
Background: Many of the village children have never stepped foot on their parents' boats. It is too dangerous due to the supertankers that cruise offshore. The profession also doesn't yield a high enough income. Nearby Colombia offers much more appealing job prospects.
Projection: 'Oh putain' (Oh shit) and 'Camarones fritos' (fried shrimp) videos on the front of the local community centre.
---
Biomuseo
Installation
Panama City
April 2015
Projections: video footage of Jessica, video of fishermen from Boca la Caja, photographs of the village children, all on the walls of the Biomuseo (museum of biodiversity).
---
On either side of the oceans
Video (diptych)
Boca la Caja / Arcachon
---
The adventure
Video
Boca la Caja – Panama City
---
The project was carried out in collaboration with Alliance Française in Panama City, with support from the French Ambassador to Panama, Panama City Administration, the Biomuseo, Suez Environnement, Punto Bohemio, Mente Pública and Air France.
I would like to thank Jennifer, Poxi and Deo, the children and inhabitants of Boca la Caja, Fabric Placet, Marina Muller, Cyrielle Collin, Roger Vasquez and Margot López.