> Français
Group exhibition Desperanto produced by Zebra 3
Installation consisting of a video and a vehicle
Video projected of 28 horizons, inside and outside the vehicle
Variable dimensions
41′
Exhibition Desperanto, Fabrique Pola, Bordeaux, from 3 July to 17 October 2021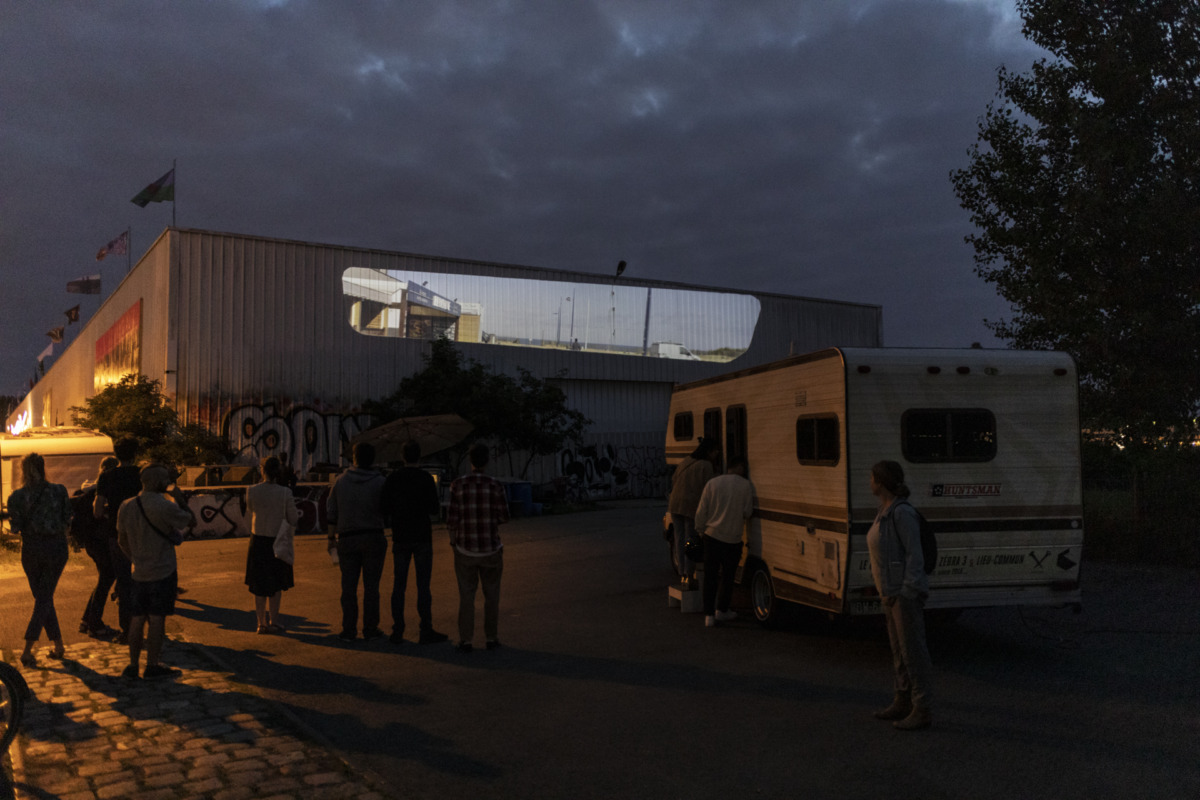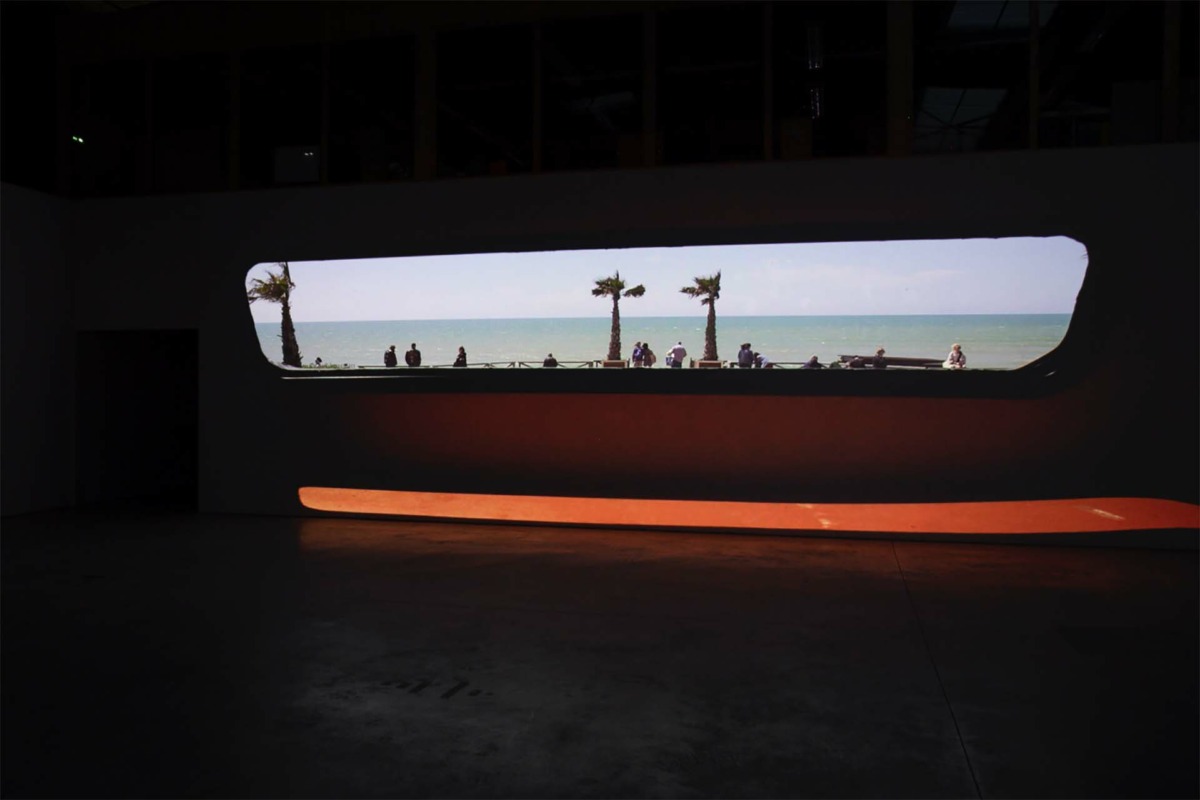 ---
9/28 photographies
Each : digital photographs, High resolution, colour
---
The Zebra 3 Collector is a 1984 Toyota Huntsman motorhome imported from California.
My camera is set up inside the motorhome at the panoramic window above the driving area in the overhang. This viewpoint – facing the road – becomes my lens, the vehicle my camera.
In May 2021, I set off to film the horizons of the Atlantic coast, from Hendaye to the Pointe de Grave.
I systematically take all the roads leading to the coast. One cul-de-sac after another, one way, parking gates, sand, sun, rain, seafront, private property and military terrain. Most of the time you have to disobey to get to the horizon.
When I get to the sea, as close as possible, I let the camera roll and then take a photograph.
In Esperanto, the horizon is called horizonto.