> Français
OF MARSHES AND MEN

A video and sound installation combining art and science
Maison du Fiers, Lilleau des Niges Nature Reserve – Ile de Ré
Dates and opening hours of the exhibition :
https://www.maisondufier.fr/
DIGUES is a collaborative project centered on the coastal marshlands of the Charente-Maritime region in western France. In 2019 and 2020, Anne Gassiat, a geographer, and Olivier Crouzel, an artist, engaged around twenty local stakeholders (including nine from the Ile de Ré) in semi-directed interviews, to establish their views on rising sea levels.
Travelling mainly on foot and by bicycle, they visited the marshes of Brouage and Tasdon on the mainland, as well as the Fier d'Ars marsh on the northern tip of the Ile de Ré. Anne and Olivier worked hand in hand, each bringing their own expertise to the study. While Anne transcribed and scientifically analysed the interviews, Olivier collated and edited the video footage. This combination of material gave rise to a unique hybrid resource. For both participants, this shared creative experience was an opportunity to watch and learn from each other.
This combination of visual and auditory media is neither a documentary nor a work of art. Rather, it creates a sphere within which knowledge can be expressed in a more sensitive way. This sensitivity, closer to art than science, allows us to better understand the complexity of the world that surrounds us, shedding light on things that were previously hidden.
What happens to nature when the sea level rises?
The aim of DIGUES is to provide subjects for understanding and contemplation. It provides an alternative way of looking at the space left by man when he develops the world around him. Through their strengths and weaknesses, the dykes illustrate our relationship with the world. They reflect the way in which man can both keep nature at arm's length, by constructing barriers, and bring it closer to his life, by creating nature reserves such as the one in the Lilleau des Niges national nature reserve. Located between marshland and the open sea, dykes provide an interface between humans and nature.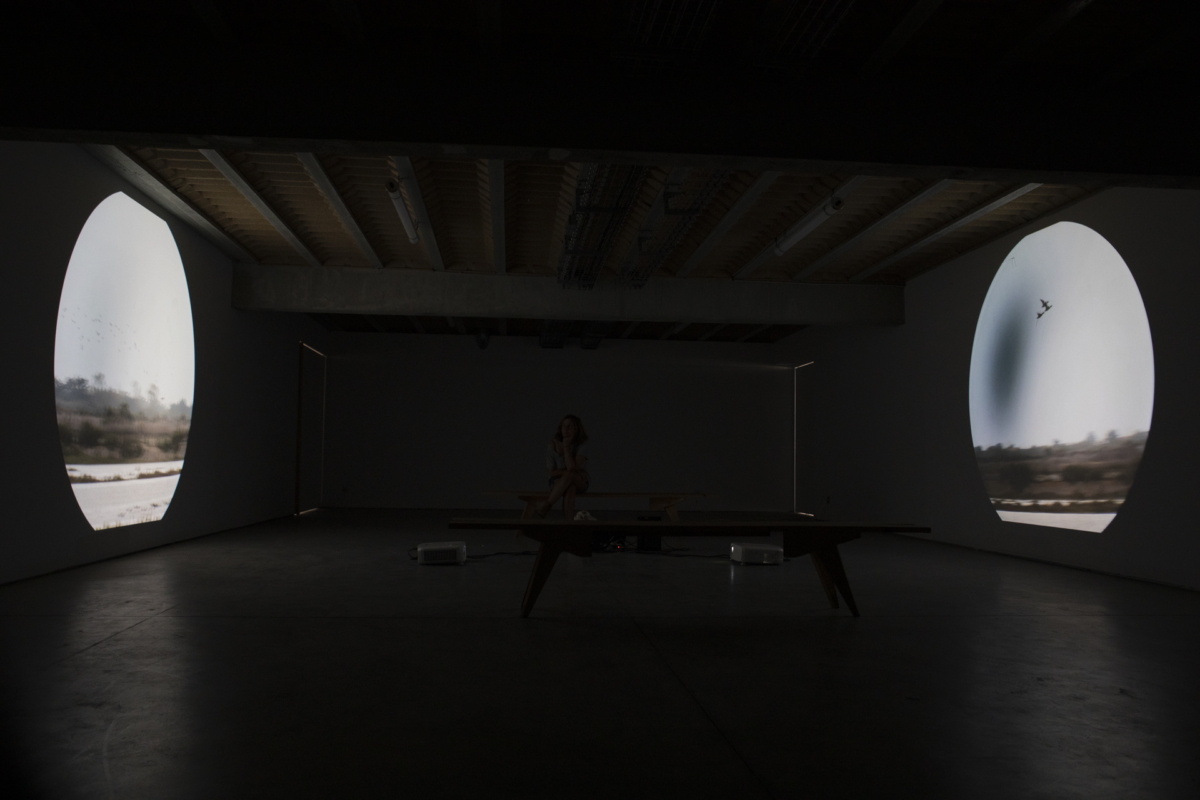 Background
As a result of climate change, sea levels are increasing faster and faster, having risen by 11 cm between 1860 and 1970, and by a further 10 cm between 1970 and 2010. Coastal areas are under threat. Since time immemorial, humans have sought to take back land from the sea, creating polders, often below sea level. To protect this infrastructure, protective measures, such as dykes, have been put in place to manage water levels.
Coastal marshland, which is for the most part home to farming activities, has traditionally been particularly sought after, beginning in the 11th Century with salt production, followed much later by shellfish breeding in salt-water areas, and livestock and crop farming in the freshwater areas that were cut off from the open sea.
All of the Charente coastal marshlands have been used for salt production at one time or another. Today, only those on the Ile de Ré are still used for this purpose. Their flowing peaks and troughs continue to stand out from the local scenery. The majority of these marshlands are still protected from the sea by dykes.
These dykes have become such an integral part of the local landscape that they have almost been forgotten. While a lot of work has gone into renovating and rebuilding villages, comparatively little has been done to reinforce and protect dykes, which are present along at least two thirds of the 100 km or so of coastline around the Ile de Ré.
Over time, the dykes have become more and more fragile, with many becoming orphaned: covered with vegetation and abandoned. Today, they are the playground of hikers, cyclists, and nature lovers of all kinds. Occasionally, groups of volunteers and professionals can be seen opening and closing sluice gates, controlling the water that flows in and out of the marshland. In 2010, Storm Xynthia highlighted how fragile these dykes are, placing them on the political agenda.
At département level, a dyke plan has been put in place, as well as a flood prevention action plan and rapid submersion plan for the Ile de Ré.
The Charente-Maritime département, with funding from central government and the wider region, is rebuilding and reinforcing dykes, specifically in the north, in Loix and Portes en Ré, Les Doreaux in Saint-Clément-des-Baleines, and Le Boutillon, located between Ars and La Couarde-Sur-Mer.
The scientist: Anne Gassiat, geographer, INRAE, Cestas, France
The artist: Olivier Crouzel, Bègles, France
With assistance from Sophie Poirier, the author of the voice-over texts, Sophie Robin, the voice-over artist, and Bertrand Cypryk, the sound editor.
The project took place in association with Sylvie Ferrari (ecological economist) from GREThA (University of Bordeaux) and the LPO, the body responsible for the Lileau des Niges Nature Reserve and the Maison du Fier.
Financial support was provided by the Agence National de Recherche (ANR), as part of the LabEx COTE investment program (ANR-10-LABX-45).
This project follows on from the RENATURE project, financed by the University of Bordeaux as part of the Arts and Science Festival (FACTS 2019).
Our thanks go to Clémence Dedinger (economics PhD student at INRAS), Natalie Long (geographer from the University of La Rochelle), and Clarisse Cazals (economist from INRAE) for carrying out the interviews in 2020, as part of the PAMPAS project.
We would also like to express our gratitude to all the other stakeholders involved in the project, for the time spent taking us round the marshland in the Ile de Ré and elsewhere.
Link to the project website: www.oliviercrouzel.fr/des-digues-et-des-hommes
Translation: James Emery – jimemery86@gmail.com