> Français
I discovered the White Beach Hotel in the summer of 2017. It has been abandoned since 2010.
2017: the hotel is locked, except for some rooms. The beach and the terrace are accessible from outside. From the terrace and the windows, you can see Gyali Island, exploited for its pumice resources. I film the White beach and the pumice quarry opposite.
2019: the front door of the hotel is open. At the reception, I find the room keys. I film the 43 views of the sea in the morning and at sunset.
2021: almost all the doors of the hotel have been broken into, the windows no longer open. The furniture has been taken away or ransacked. There are many dead butterflies behind the windows. A cargo ship has just docked on the island opposite. I film the boat, the butterflies and organise a temporary exhibition with the remaining objects.
to be continued…
---
43 sea views
Installation composed of 43 videos of the windows of the white beach hotel
Each video: 3′, looped
Variable dimensions
2019
I filmed the 41 accessible rooms, arranged on the 4 floors of the hotel, as well as the reception room and the breakfast room. I went there in the morning and at sunset. In each room, I filmed the view of the Aegean Sea, and the pumice stone quarry-island.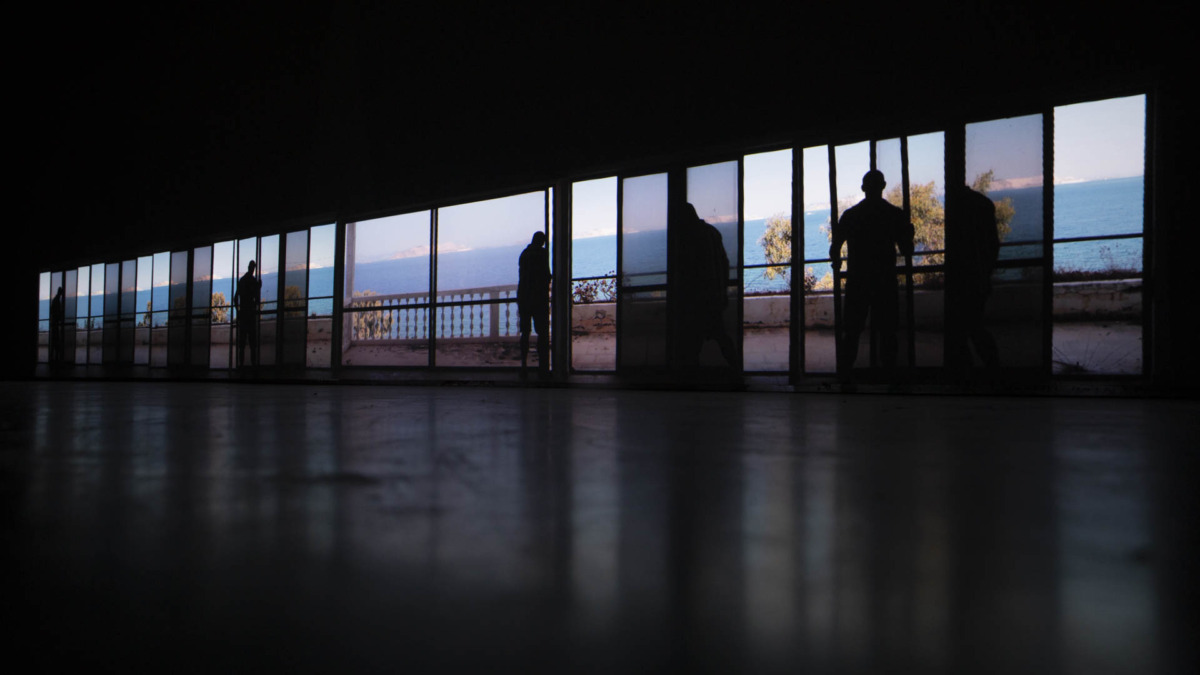 ---
Yali
Installation with a video and pumice stones from the island of Yali
HD video, colour, silent
5′, looped
2021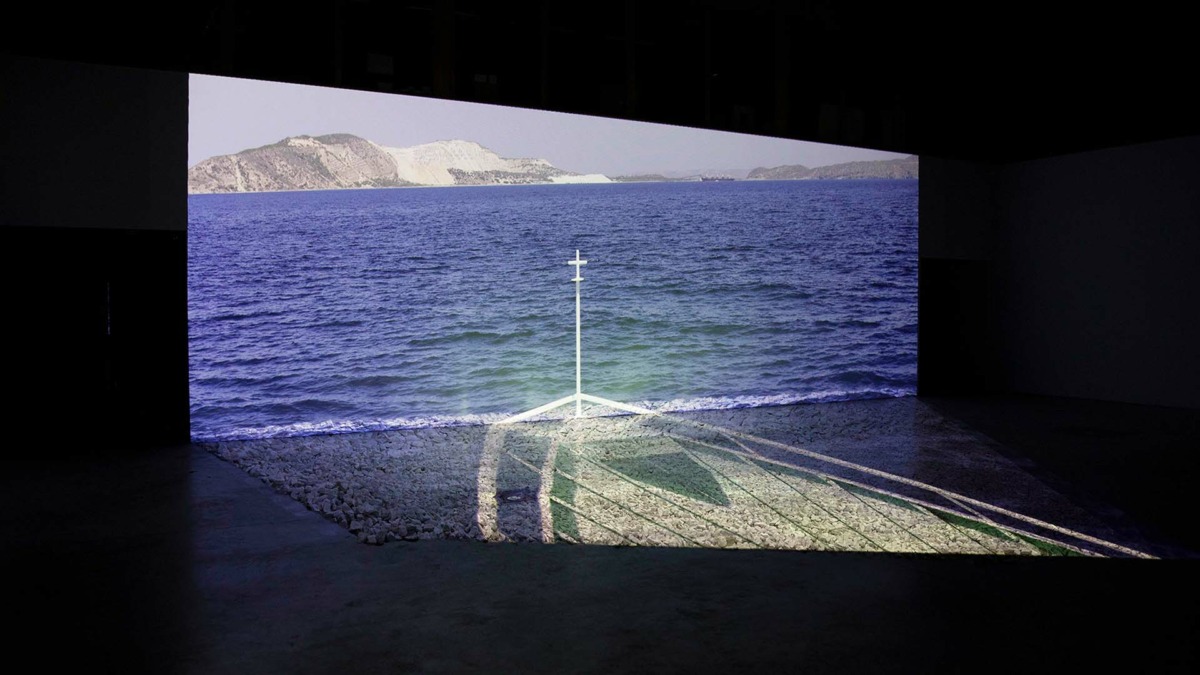 ---
Temporary exhibition
Video and photographs from a performance in the White beach on 5 August 2021, Nisyros, Greece
In order to preserve the place until my next visit, I decided to sweep the breakfast room and expose the last objects found in the hotel, including: 1 photo of a tropical beach, 1 church painting, 1 yellow cap, 1 black telephone, 1 business card of the owners of the hotel, audio cassettes, 1 pious image, 1 instinctive, 1 presentation folder of the hotel, 1 broom, 1 dead rat.
HD video, colour, sound, 2'40
Screenshoot of the performance
2021