> Français
March 2017: Florent Beneteau (director of Le Florida cultural centre in Agen) offered me artistic carte blanche to work in a penitentiary environment with inmates at Agen Prison and Eysses Detention Centre.
My original idea was to present them with a photograph of a landscape (representing a good memory) to display in their cell, continuing some basic work I started in 2011 and 2013 during a residency in a retirement home (Projet Nouvelle).
October – November – Decembre 2017: Conversations and working time, internal photography and audio, external photography (journeys, places).
January – February 2018: Creation of three specialised installations. Two installations were reserved for inmates and wardens, one on 11th January 2018 at the Eysses Detention Centre and the other on 23rd February 2018 at Agen Prison. There was also a public installation at Le Florida on 25th January 2018.
The project was funded by DRAC Nouvelle Aquitaine/Florida/SPIP 47
---
Work and conversations
Eysses Detention Centre and Agen Prison

Projection onto cell walls: map, videos of journeys
Asking the inmates a series of questions: Tell me about a place that has good memories for you? Do you think that it has changed? What road do I need to take? Show me on the map…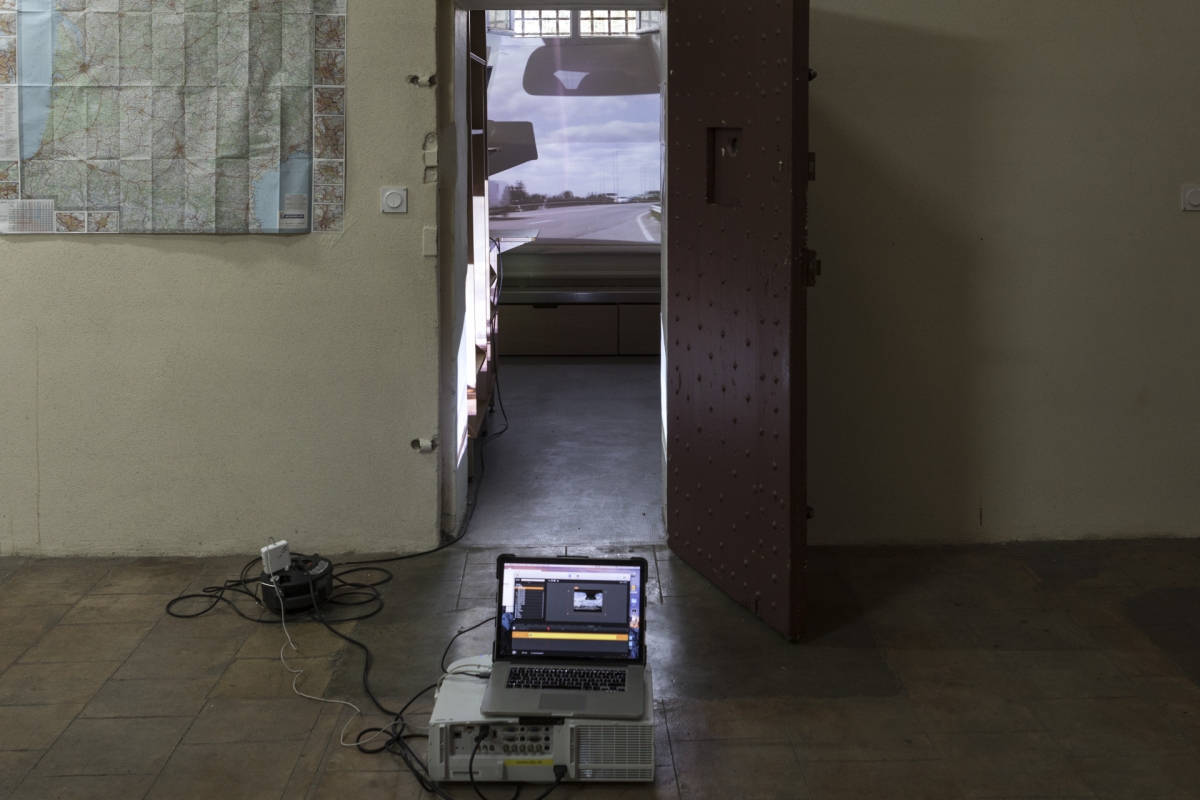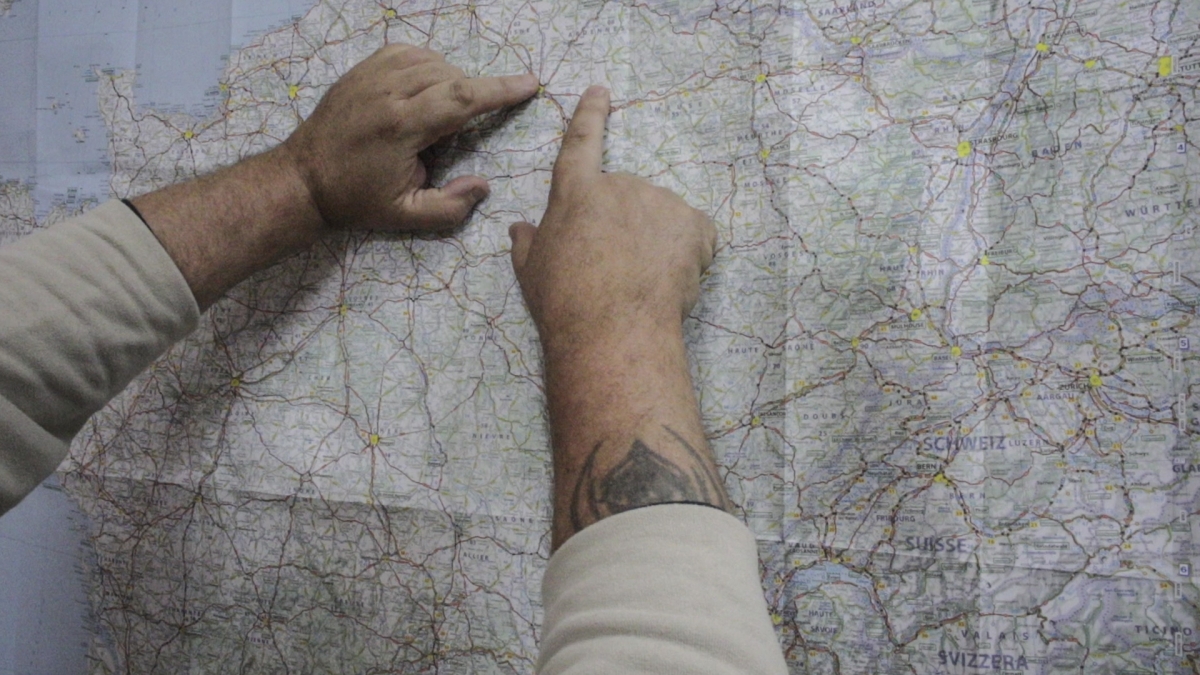 Photographs and videos
The different places and landscapes that they chose were in France and further afield.
Photographing places and journeys in Nouvelle Aquitaine.
Other places: images purchased online or screenshot on Google Street View; images created by inmates on site. Journeys: We found all of the destinations on YouTube.
Recording the soundtrack
Olivier Paniagua, sound engineer at Le Florida, recorded sounds and collected inspirations and songs. Using all these different elements, he created the soundtrack for the installations.
---
Road trip
Novembre – December 2017
Arrangement of four chairs in the Agen Prison library.
Projection of "their" journeys.
Recording of remarks.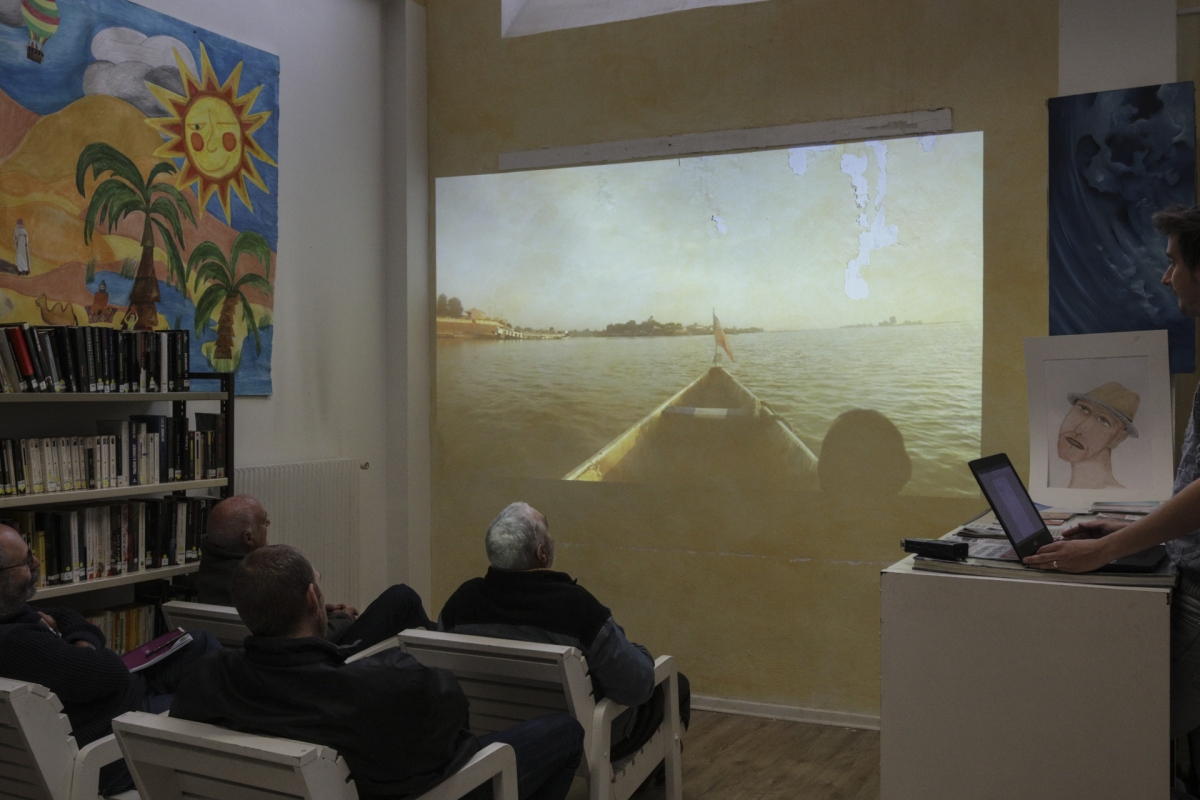 ---
Prisoners' landscapes (9/36)
November – December 2017

Distribution of photographs.
---
Prisonniers dans paysages (9 sur 36)
Novembre – décembre 2017
Détenus photographiés dans "leur" paysage.
---
Bon souvenir
Centre de détention d'Eysses
Installation
11 janvier 2018
Projections vidéo dans le module respect de la prison : lieux et trajets et commentaires des détenus.
Bande-sonore
Le voyage entier se compose de : Eysses > Montayral > Plage des casernes – Seignosse > Tunnel du Somport > Traversé de l'Espagne > Tanger > Béni Mellal > Marrakech > Bamako > Ottawa > Bora-Bora > Nouméa > Pékin > Bangkok > Petite saline, la Réunion > Mangily Hôtel, Madagascar > Rue Parnet, Alger > Béjaïa > Saint Tropez > Strasbourg > Fôret de verzy > Montmartre > Daugagnan

captation ©Olivier Crouzel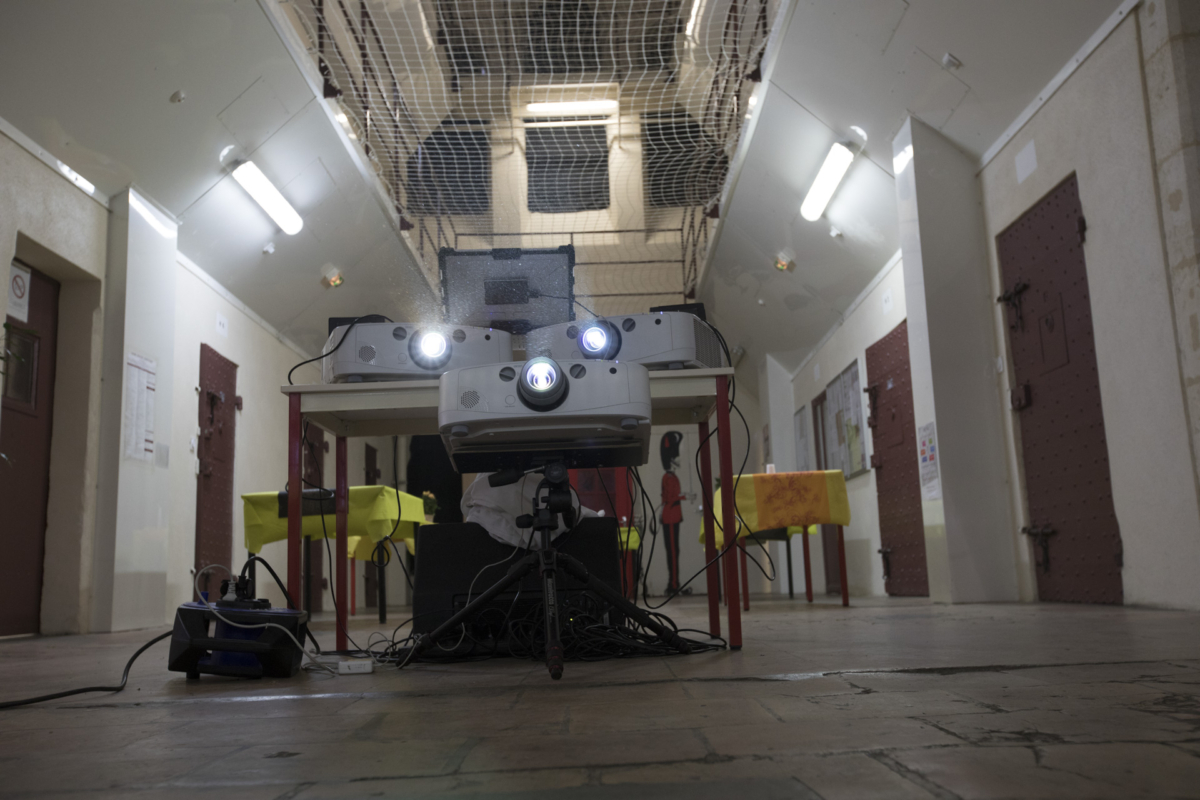 ---
Bon souvenir
Le Florida, Agen
Présentation du projet
11 janvier 2018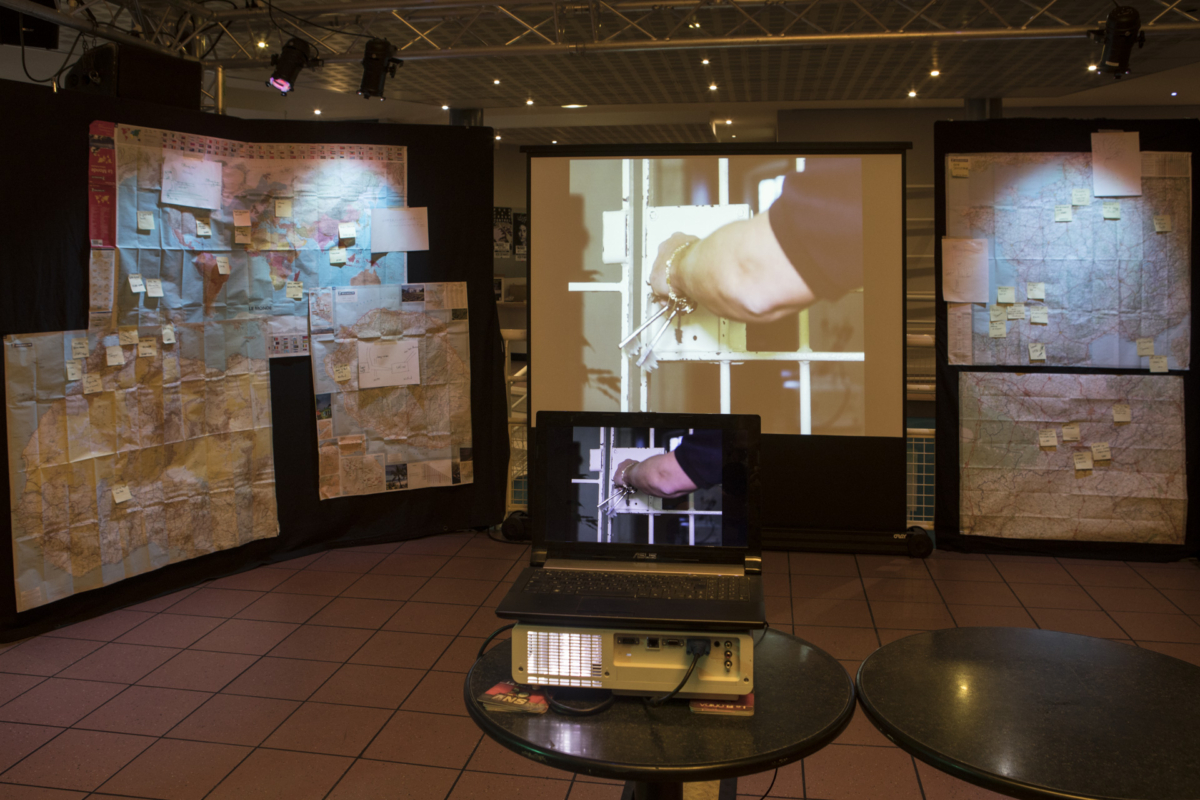 ---
Bon souvenir
Le Florida, Agen
Installation
11 janvier 2018
Projection : Les vidéos de portes et de grilles de la prison se superposent aux voyages des détenus.
Les bruits de clés se mêlent aux sons créés par Olivier Paniagua.
Durée : 26 minutes, en boucle.
Le déplacement des spectateurs dans la salle est libre.
captation ©Olivier Crouzel
---
Bon souvenir
Maison d'arrêt, Agen
Installation
25 février 2018
Projections vidéo dans la salle polycultuelle de la prison : lieux et trajets et commentaires des détenus.
---
Remerciements et sources
– Florent Beneteau et Olivier Paniagua (le Florida)
– Le personnel du SPIP 47
– Les surveillants et les détenus du centre de Détention d'Eysses et de la maison d'arrêt d'Agen
– La DRAC Nouvelle Aquitaine
Merci à Nicolas Laurent et Mike Colléaux du Théâtre du Grand Marché – Centre Dramatique Régional de l'Océan Indien pour les images tournées à La Réunion et à Mathias Merlet pour la vidéo du pont du Surinam.
Certaines photos ont été achetées sur le site Alamy, d'autres sont des impressions écran de Google Street View et une partie des vidéos a été diffusée à partir de la playlist YouTube / Bon souvenir.
Les photos ont été tirées au format 20×30 et offertes aux détenus, en un seul et unique exemplaire. Toutes les sources (Photographiques et vidéos) de ce projet sont présentées dans cet article à titre de documentation.